by Jennifer Harman, Editor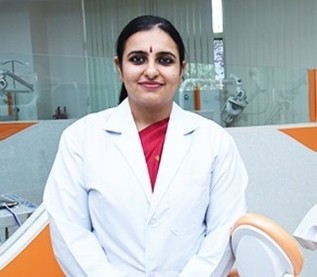 JH: Tell us a bit about yourself and your current focus of research
AC: My name is Dr Aditi Chopra. I am currently working as an Associate Professor in the Department of Periodontology at Manipal College of Dental Sciences, Manipal Academy of Higher Education, India. Periodontology is an interesting subject which deals with aetiology, diagnosis and management of gingival, periodontal and peri-implant diseases. My current research focuses on the pathogenic mechanisms by which periodontal inflammation and periodontal microorganisms, particularly Porphyromonas gingivalis, induce systemic inflammation and organ dysfunction.
JH: What do you think is the most fascinating recent development in oral health?
AC: Artificial intelligence, machine learning, and robotics have undergone fascinating developments, helping to improve radiographic imaging and the diagnosis and treatment of various oral health conditions, including oral cancer, periodontitis and temporomandibular joint disorders.
JH: Is there an area of oral health that you think is currently under-explored?
AC: Although oral health can mirror general health, the relationship between periodontal and systemic diseases such as diabetes, cancer, renal dysfunction, Alzheimer's' disease, and atherosclerosis is under-explored. Therefore, it is necessary to evaluate the common risk factors between periodontal disease and non-communicable diseases and how periodontal therapy will influence the onset of these non-communicable diseases.
JH: Where do you see (or where would you like to see) the oral health field in 10 years from now?
AC: With rapid advancements in regenerative medicine, stem cell research and tissue engineering, in the future, I believe that scientists will be able to successfully regenerate an entire tooth in vitro settings for clinical use.
JH: What does it mean to you to be an Editorial Board Member (EBM) for BMC Oral Health?
AC: I am obliged and happy to be an EBM for BMC Oral Health. Acting as an EBM provides a platform to increase my knowledge of my research field, contribute to the academic community and connect with experts worldwide with the same research interests.
JH: What is one piece of advice you would give to reviewers as an EBM handling manuscripts?
AC: Reviewers should try to finish their peer reviewer reports on time. Moreover, it is always good to review the paper based on the scientific content and validity of the results in the general and global population.
JH: What is one piece of advice you would give to the authors of submitted manuscripts?
AC: I would advise authors to write the manuscripts like a story, highlighting the research gap and novelty of the work. It is also important to explain the content in simple, straightforward language without any repetition of points.
JH: What would you change in scientific publishing if you could?
AC: I would like to introduce standardised general author guidelines and reference style for all academic journals.