Collections open to submissions
Guest Editors: Raša Mladenović, Bharathi Purohit and Tuti Ningseh Mohd Dom.
Editor's picks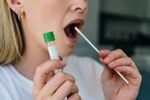 Alterations in the oral microbiome of individuals with a healthy oral environment following COVID-19 vaccination
Exploring variation of coverage and access to dental care for adults in 11 European countries: a vignette approach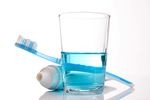 Salivary fluoride concentration following toothbrushing with and without rinsing: a randomised controlled trial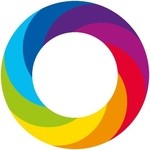 Click here to view which articles have been shared the most this year!

Aims and scope
BMC Oral Health is an open access, peer-reviewed journal that considers articles on all aspects of the prevention, diagnosis and management of disorders of the mouth, teeth and gums, as well as related molecular genetics, pathophysiology, and epidemiology.
BMC Oral Health blogs
In February, a BMC Series blog highlighted a study investigating the use of laminate veneer ceramics in aesthetic rehabilitation of teeth with fluorosis.
BMC Oral Health senior Editorial Board Members introduce their research interests and articles published in the 2021 'Something in the Water: Fluoridation and Caries' Collection.
In October, the BMC Series blog highlighted a study developing a digital behaviour change intervention to improve the oral health of UK school children.
In August, the BMC Series blog highlighted an article aiming to assist the Scottish Government in delivering an oral health improvement programme for people experiencing homelessness.
Editorial Board Member of the month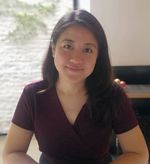 The Editorial Board Member of the month for March 2022 is Dr Nandita Kshetrimayum. An Associate Professor within the Department of Public Health Dentistry at Dental College, Regional Institute of Medical Sciences, Imphal, India. In an interview with BMC Oral Health, Dr Kshetrimayum talks about the focus of her research and shares her insights about the present and future of Oral Health, as well as peer review and publishing. Read the interview here.
BMC Oral Health is recruiting new Editorial Board Members
Learn about the role and requirements below.
Read More
Spotlight On

High-resolution imaging and genomic technologies are changing the way we view the environment, cells, chromosomes and molecules. Here we share recent highlights from the BMC Series journals.
BMC Series Blog
Peer-review Terminology
The following summary describes the peer review process for this journal:

Identity transparency: Single anonymized

Reviewer interacts with: Editor

Review information published: Review reports. Reviewer Identities reviewer opt in. Author/reviewer communication
Follow