Editor Profiles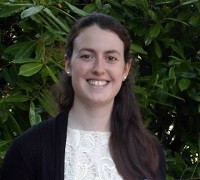 Anne is an Editor on the BMC Series, and has been the Editor for BMC Oral Health since August 2019. Anne has a Master's degree in Molecular Genetics and a Bachelor's degree in Medical Genetics, both from the University of Leicester. Anne previously worked on the BMC Series as an Assistant Editor, Senior Assistant Editor then as a Manuscript Editor. Before joining the BMC Series, Anne worked on a research project at the Institute of Psychiatry of King's College London, before moving to the Middle East and working on a medical journal in Oman for two years. This sparked her interest in scientific publishing, and led her to working at BioMed Central when she moved back to London. She is delighted to be working on BMC Oral Health and promoting open access.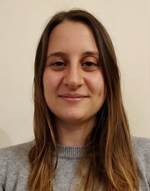 Cecilia has been a manuscript editor for the BMC Series Journals since March 2019.
Cecilia has a bachelor degree in Biochemistry and a PhD in Mechanistic Biology, both from the University of York. During her PhD she studied the molecular interaction underpinning the segregation of a multidrug resistance plasmid in Escherichia coli, using a combination of biophysical and biochemical techniques. She then joined Imperial College of London for a short post-doc, working on DNA replication in budding yeasts.
She is now excited to be working for the BMC series journals and promoting open access.

Alexandria completed a Bachelor's in Biomedical Science at Brunel University, London. After which she worked for Shinogi and the United Biosource Cooperation where she was responsible for the coordination and monitoring of clinical trials. She joined the BMC Series in April 2018.
Dental techniques; tools, materials and surgical research
Mariana Braga is an associate professor in Pediatric Dentistry at the School of Dentistry, University of São Paulo, Brazil, where she teaches both undergraduate and graduate dental students. In the postgraduate course, she also teaches about systematic reviews and manuscript writing. She has completed post-doctoral studies herself in Health Economics at McMaster University, Canada. She joined the Editorial Board of BMC Oral Health as Section Editor in 2018. Her research focuses on investigating the impact of diagnostic and therapeutic strategies to control dental caries in children. She has been also coordinating multi-institutional initiatives to improve teaching-learning in Cariology among undergraduate students. She has published many papers and books on Pediatric Dentistry. Moreover, Mariana holds a research productivity scholarship (Level 2) from CNPq, a Brazilian funding agency.
Digital Dentistry
Dr. Francesco Mangano was born in Gravedona (Como) Italy in 1979. He graduated at the University of Milan in 2003. Since graduating, he has worked intensively in the field of Implant Dentistry, Implant Prosthodontics and Digital Dentistry. He obtained his PhD in Biotechnologies, Biosciences and Surgical Techniques at the University of Varese, Italy, where he founded and coordinated the first-in-the-world 2-year Master in Digital Dentistry, in the years 2014-2018. He is currently Lecturer and Visiting Professor at the Sechenov First State Medical University of Moscow, Russia. He is a Fellow of the International College of Dentists and Founding and Board Member of the international Digital Dentistry Society. He has authored 99 scientific publications in international peer-reviewed Journals, indexed in Pubmed and with high impact factor. He became Section Editor of BMC Oral Health's new Digital Dentistry Section in 2016. He is currently in private practice in Gravedona (Como), Italy.
Oral Microbiology
Dr Hidenobu Senpuku obtained his PhD in 1992 from Nihon University Dental School in Matsudo, Japan. He is currently a Visiting Professor at Yokohama City Graduate University as well as Laboratory Chief at the National Institute of Infectious Diseases in Tokyo. His research interests include oral infectious diseases, biofilm formation, immune responses to bacterial antigens, the establishment of a mouse model for oral infection, prevention of oral diseases, oral hygiene, and epidemiology of oral health in the elderly. Dr Senpuku joined the editorial board of BMC Oral Health in 2013.
Associate Editors
Clinical oral healthcare research
Ziad Al-Dwairi, Jordan University of Science and Technology, Jordan
Anura Ariyawardana, James Cook University, Australia
Michael Bornstein, University of Berrn, Switzerland 
Andreas Braun, University Dental Clinic Marburg, Germany
Vanessa Chrepa, University of Washington, USA
James Deschner, University of Bonn, Germany
Nikolaos Donos, Queen Mary University of London, UK 
Sigrun Eick, University of Bern, Switzerland
Dan Ericson, Malmö University, Sweden
Piotr Fudalej, University of Bern, Switzerland
Reinhard Gruber, University of Bern, Switzerland
Esam Halboub, Jazan University, Saudi Arabia
Lydie Hollá, Masaryk University and St Anne´s University Hospital, Czech Republic
Omar Kujan, University of Western Australia, Australia 
Cacio Moura-Netto, University of Sao Paulo, Brazil
Andreas Stavropoulos, Malmö University, Sweden
Thikriat Al-Jewair, University of Buffalo, USA
Peter Windisch, Semmelweis University, Hungary
Carlos Zaror, Universidad de la Frontera, Chile
Delivery, management and promotion of oral health and dental care
Sadeq Ali Al-Maweri, Al-Farabi Colleges of Dentistry and Nursing, Saudi Arabia
Jason Armfield, The University of Adelaide, Australia
Amit Arora, Western Sydney University, Australia 
Katrin Bekes, Medical University of Vienna, Austria
Vinodh Bhoopathi, Temple University, USA
Donald Chi, University of Washington, USA
Kimon Divaris, University of North Carolina-Chapel Hill, USA
Justin Durham, Newcastle University, UK
Aghareed Ghanim, University of Melbourne, Australia
Michaela Goodwin, University of Manchester, UK 
Narendar Manohar, Western Sydney University, Australia
Didem Ozdemir-Ozenen, Yeditepe University, Turkey
Wil van der Sanden, Radboud University Nijmegen Medical Centre, Netherlands
Shenuka Singh, University of KwaZulu-Natal, South Africa
Jorma Virtanen, University of Bergen, Norway
Noel Woods, University College Cork, Ireland
Dental techniques; tools, materials and surgical research
Hakan Arslan, Ataturk University, Turkey
Leonardo Bonjardim, Bauru School of Dentistry, Brazil
Ali Borzabadi-Farahani, University of Warwick, UK
Chun-Hung Chu, The University of Hong Kong, Hong Kong 
Barbara Cvikl, Medical University of Vienna, Austria
Masako Fujioka-Kobayashi, University of Bern, Switzerland
Maria Giovanna Gandolfi, University of Bologna, Italy
Giulio Gavini, University of São Paulo, Brazil
Thaís Gimenez, University Ibirapuera, Brazil
Pelin Guneri, Ege University School of Dentistry, Turkey
Sebastian Hahnel, Universitätsklinikum Leipzig , Germany
Catherine Hong, National University of Singapore, Singapore
Andrei Ionescu, Microbiology Institute, Italy 
Petros Koidis, Aristotle University of Thessaloniki, Greece
Cristina Kurachi, Universidade de São Paulo, Brazil
Tathiane Lenzi, Federal University of Santa Maria, Brazil
Alessandro Loguercio, State University of Ponta Grossa, Brazil
Adriana Ortega, University of São Paulo, Brazil
Claudio Mendes Pannuti, University of São Paulo, Brazil
Tatiana Pereira-Cenci, Federal University of Pelotas, Brazil
Daniela Raggio, University of São Paulo, Brazil
Peter Rechmann, University of California, USA
Alison A.M Rich, University of Otago, New Zealand
Jonas Rodrigues, Federal University of Rio Grande do Sul, Brazil 
Dimitris N Tatakis, Ohio State University, USA
Tamara Tedesco, University Ibirapuera, Brazil
Digital Dentistry
Hermann Agis, Medical University of Vienna, Austria
Lucia Cevidanes, University of Michigan, USA
Thomas Fortin, University of Lyon, France
Scott D Ganz, Rutgers School of Dental Medicine, USA
Giuseppe Luongo, University of Naples, Italy
Eitan Mijiritsky, Tel-Aviv University, Israel
David Anssari Moin, University of Amsterdam, Netherlands
Jamil A Shibli, University of Guarulhos, Brazil
Jose Eduardo Mate-Sanchez de Val, UCAM University, Spain
 
Epidemiology of oral health
Jun Aida, Tokyo University, Japan
Ola Al-Batayneh, Jordan University of Science and Technology, Jordan
Thiago Ardenghi, Universidade Federal de Santa Maria, Brazil
Shaik Mohammed Asif, King Khalid University, Saudi Arabia
Duangporn Duangthip, The University of Hong Kong, China
Temitope Ayodeji Esan, Obafemi Awolowo University, Nigeria
Maha El Tantawi, Alexandria University, Egypt
Raquel Ferreira, Federal University of Minas Gerais, Brazil
Sherry Gao, University of Hong Kong, Hong Kong
Fiona Gilchrist, University of Sheffield, UK
Rebecca Harris, University of Liverpool, UK
Juliana Hilgert, Universidade Federal do Rio Grande do Sul, Brazil
Lisa Heaton, University of Washington, USA
Roger Keller Celeste, Federal University of Rio Grande do Sul, Brazil
Arthur Kemoli, University of Nairobi, Kenya
Mohammad Khami, Tehran University of Medical Sciences, Iran
Georgios Kotsakis, University of Washington, USA
Ilze Maldupa, Riga Stradiņš University, Latvia
Yoshiaki Nomura, University School of Dental Medicine, Japan
Saul Martins Paiva, Federal University of Minas Gerais, Brazil
Karen Peres, The University of Adelaide, Australia
Bharathi Purohit, All India Institute of Medical Sciences, India
Charles Rwenyonyi, Makerere University, Uganda
Wael Sabbah, Oregon Health & Science University, USA
John Shaffer, University of Pittsburgh, USA
Linda Slack-Smith, University of Western Australia, Australia


Oral microbiology
Nagihan Bostanci, University of Zurich, Switzerland
Marlise Klein, University of Rochester, USA
Peter Loomer, University of California, San Francisco, USA
Ryota Nomura, Osaka University Graduate School of Dentistry, Japan
Atsushi Saito, Tokyo Dental College, Japan
Chaminda Jayampath Seneviratne, National University of Singapore, Singapore
Sabeel P Valappil, University of Liverpool, UK

Editorial Advisors
Pentti Alanen, University of Turku, Finland
Paul Allison, McGill University, Canada
Paul Batchelor, University College London, UK
Douglas K Benn, University of Florida, USA
William D Browning, Medical College of Georgia, USA
Vijay Chava, Narayana Dental College & Hospital, India
Jan Ekstrand, Karolinska Institutet, Sweden
Jocelyne Feine, McGill University, USA
Ole Fejerskov, University of Aarhus, Denmark
Ruth R Freeman, Queen's University, UK
Hannu Hausen, University of Oulu, Finland
Valeria Marinho, Queen Mary, University of London, UK
Philip D Marsh, Health Protection Agency, UK
Walter Mautsch, University of Aachen, Germany
Mohammad Motamedi, Baqiyatallah University, Iran
Paulo Nadanovsky, Rio de Janeiro State University, Brazil
Ian Needleman, University College London, UK
Caroline Pankhurst, King's College London, UK
Derek Richards, Centre for Evidence-Based Dentistry, NHS, UK
R Gary Rozier, University of North Carolina, USA
Flemming Scheutz, University of Aarhus, Denmark
Liisa Seppä, University of Oulu, Finland
Harold Sgan-Cohen, Hebrew University-Hadassah, Israel
Bill C Shaw, University Dental Hospital of Manchester, UK
Paul Speight, The School of Clinical Dentistry, University of Sheffield, UK
Elizabeth Treasure, Cardiff University, UK
Michael H Walter, University Hospital Carl Gustav Carus, Germany
Helen V Worthington, University of Manchester, UK
Joanna Zakrzewska, UCLH NHS Foundation Trust and UCL, UK
Statistical Advisors
Giovanni Veronesi, Università degli studi dell'Insubria, Italy
Sergio Uribe, Universidad Austral de Chile, Chile
Follow
2018 Journal Metrics
Citation Impact
2.048 - 2-year Impact Factor
2.393 - 5-year Impact Factor
1.436 - Source Normalized Impact per Paper (SNIP)
0.923 - SCImago Journal Rank (SJR)



Usage
679,199 downloads



Social Media Impact
492 mentions