by Jennifer Harman, Editor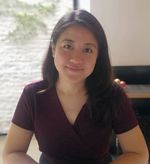 JH: Tell us a bit about yourself and your current focus of research
NK: My name is Nandita Kshetrimayum. I am a Public Health Dentist, working as an Associate Professor and heading the Department of Public Health Dentistry at Dental College, Regional Institute of Medical Sciences, Imphal, India. My research focuses mainly on oral health prevention and promotion strategies in the community. My research interests include: oral health-related quality of life, caries research in children and the use of geomapping in dental research.
JH: What do you think is the most fascinating recent development in oral health?
Digital dentistry promises to reshape the landscape of oral health care. With the increasing demand for oral health care worldwide and the progressive ageing of the global population, digital dentistry could provide a sustainable and efficient model of dental care.
JH: Is there an area of oral health that you think is currently under-explored?
Though more of a challenge rather than an area under-explored, incorporating digital technology in dental public health practices faces numerous obstacles. Such challenges include data security and protection laws, implementing technical infrastructure, public health worker orientation to new ways of working, linguistic diversity, and addressing patients' fear of using unfamiliar new technologies.
JH: Where do you see (or where would you like to see) the oral health field in 10 years from now?
With the advancement in modern technology, I envision a change in the "current disease centered" model in dentistry to a "patient-centered" care approach that is more focused on oral health promotion and preventive dentistry.
JH: What does it mean to you to be an Editorial Board Member (EBM) for BMC Oral Health?
BMC Oral Health journal's broad scope allows me to handle manuscripts dealing with various aspects of dentistry and helps to expand and update my knowledge. It also allows me to extend my scientific network, allowing me to reach out to peers worldwide who share the same research interests.
JH: What is one piece of advice you would give to reviewers as an EBM handling manuscripts?
Reviewers should read the BMC Series guidelines for reviewers (https://www.biomedcentral.com/p/the-bmc-series-journals/for-reviewers) and provide timely and unbiased reviews.
JH: What is one piece of advice you would give to the authors of submitted manuscripts?
I advise authors' to adhere to BMC Oral Health submission guidelines for faster processing of the submitted manuscript. It is also important to state what the study adds to the existing literature and clearly describe the aim and methodology without repetition.
JH: What would you change in scientific publishing if you could?
I would wish to see standard article submission guidelines for all scientific journals and also due credit given to the efforts of the reviewers and editors to support their scientific visibility.