by Jennifer Harman, Editor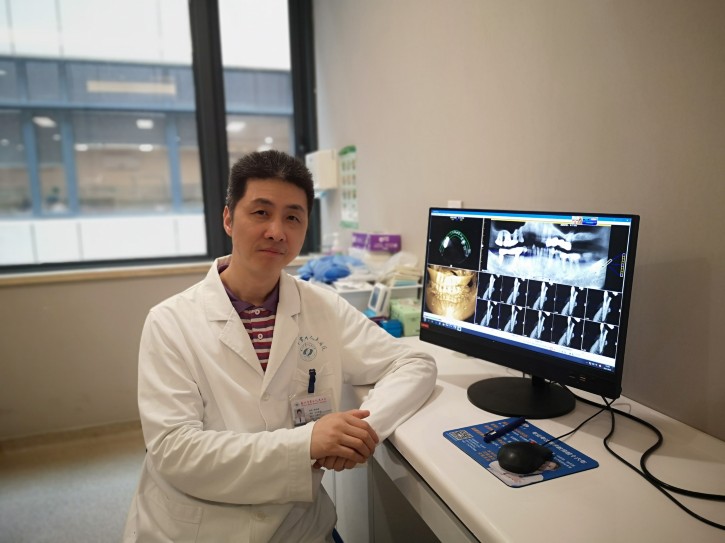 JH: Tell us a bit about yourself and your current focus of research
YG: My name is Yongchun Gu, and I am an endodontist in the Department of Stomatology and the Director of Central Laboratory at the Ninth People's Hospital of Suzhou, Soochow University, Suzhou, China. During the last 20 years, my research mainly focused on root canal variations in different ethnic or regional populations. My team endeavor to find new strategies for better diagnosis and treatment of these anatomic variations. In recent years, my interest has been no longer limited to clinical research. We are currently putting a lot of time and effort into investigating the biological characteristics of dental mesenchymal stem cells.
JH: What do you think is the most fascinating recent development in oral health?
YG: In recent years, tooth regeneration has attracted substantial research attention as it holds great potential for clinical translation. As a result, there has been a significant effort to identify and characterize variable types of dental stem cells and unravel their underlying mechanisms. Such stem cells include those derived from the dental pulp, human exfoliated deciduous teeth, the periodontal ligament and the apical papilla. By combining dental stem cells, growth factors, and scaffolds, functional tooth regeneration is not a dream. First, however, we must overcome numerous obstacles to optimize and enhance the clinical utility of such cells.
JH: Is there an area of oral health that you think is currently under-explored?
YG: The immunomodulatory properties of dental mesenchymal stem cells and their therapeutic mechanisms remain poorly understood. Therefore, a great deal of additional research will be required to develop them for clinical use.
JH: Where do you see (or where would you like to see) the oral health field in 10 years from now?
YG: I expect that breakthroughs in medical science or other fields will greatly influence the oral health. I believe that there will be advances in understanding stem cell biology, identifying novel biomaterials, 3-D printing, artificial intelligence, and big data analysis. Researchers will develop more novel dental materials, instruments, and equipment in the next 10 years, which may significantly increase the survival rate of teeth and facilitate improved dental treatment outcomes.
JH: What does it mean to you to be an Editorial Board Member for BMC Oral Health?
YG: Acting as an Editorial Board Member (EBM) for BMC Oral Health has many benefits. Firstly, handling various important and interesting manuscripts through the peer review process allows me to keep updated with the newest research happening in my field before it is published. Acting as an EBM also helps me enhance my knowledge of professional standards and build my reputation in the oral health field. Of course, I also understand that being an EBM also comes with responsibility and obligation. I will continue to offer my help and expertise to the journal to help ensure that authors are given fair, timely, and unbiased decisions.
JH: What is one piece of advice you would give to reviewers as an EBM handling manuscripts?
A reviewer must provide fair, informed, timely, and unbiased reviews.
JH: What is one piece of advice you would give to the authors of submitted manuscripts?
YG: Read the reviewers' reports carefully. Their constructive criticisms and insightful suggestions may be useful to improve the quality of your manuscript.
What would you change in scientific publishing if you could?
YG: Try to improve the quality and efficiency of peer review process.